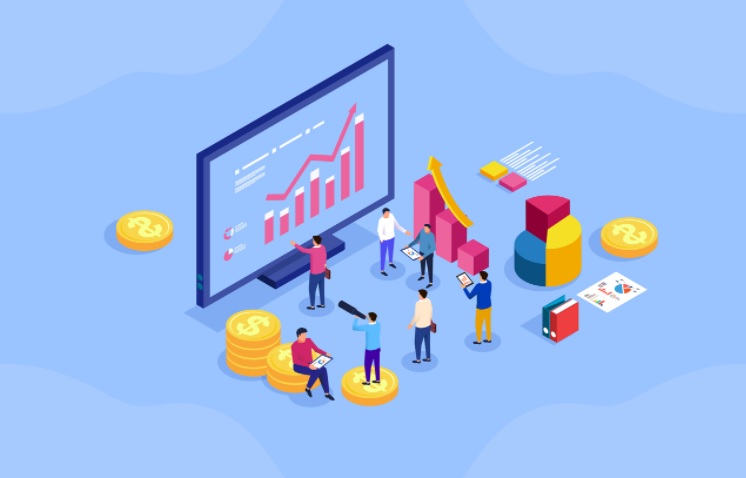 It may seem a little overwhelming to begin your WordPress website. Fortunately, you can establish a practise website on your local disc. It offers you a secure setting for research and education. Spend as much time as necessary making the necessary adjustments. Unbelievably, one of the more important talents a small business owner in today's world needs to grasp is the ability to create a website from scratch.
What are the benefits you will have if you will build a WordPress website from scratch?
You will save a tonne of money on web developers and designers if you know how to create your own website.
You will be able to track market trends and add fresh content to your website without the assistance of a programmer.
By being able to build the majority of things yourself, you will effectively stay ahead of your competition while they are forced to contact developers, which slows down their projects (within reason, of course).
You can do whatever you want on a local site without worrying about how it will affect your visitors' experience, and when you're done, you can publish it online.
It is open source, free, the best DIY option for constructing websites and online stores, extremely flexible, it can host any form of a website, quick, optimised, secure, SEO-ready, and it facilitates social media advertising.
How to make your WordPress site live:
If you have the necessary technical know-how, you may try manually moving your site. You can alternatively utilise a plugin or the export/import functionality of WordPress.
Here is a step-by-step guide on how to create a WordPress website:
Register for web hosting- With web hosting, you can upload the files for your website to the internet. Hence, your website is accessible to anyone with internet access.
Choose a domain name for the website- Coming up with a name is undoubtedly the most enjoyable part of the process. You are, after all, entirely free here. Literally whatsoever name you like, you can use for your website. Nevertheless, since there are so many websites available online, it might be difficult to stay unique.
It's a really good idea to build your website's name around the name of your company or a phrase connected to the target market you're in, with a few extra words added for better brandability, memorability, brevity, ease of typing, the difficulty of confusion, uniqueness, including keywords related to your market segment, and logic. To come up with an original name, you can also use a variety of internet tools.
Download and install the free WordPress software- After doing so, enter into your WordPress user panel with the access information you created.
You'll see the basic WordPress interface in all its splendour after successfully login in, complete with a welcome message, the status of your site, post, multimedia, pages, remarks, appearance, plugins, consumer, and setting settings.
At this point, it's a good idea to take attention to some fundamental WordPress configurations that will enhance your experience later on.
Your website can be made public, peralinks can be configured, the title and slogan can be customised, etc. Accept or reject comments, Turn off trackbacks and pingbacks, and choose a time zone. The advantage of creating your website from scratch is that you may make any essential adjustments and modify it in whatever way you want.
Pick a good WordPress theme-The amazing part about WordPress is that it uses convertible designs, or themes, so you can quickly change the appearance of your WordPress website. Among the numerous themes, you can select one that you like.
These are simple to install, and you may later modify them if necessary. Your website design should be chosen in accordance with the goals of your site, such as email campaigns, high-quality product sales, establishing your digital presence as a blogger, moving your business online, or simply setting up a straightforward website.
Here, it's important to note that themes just change how your site is shown and don't affect its actual content. Although there are several expensive themes available, for the majority of users, free themes are a terrific place to start. If the theme you want is listed in the official directory on WordPress.org, all you need to install is the name of the theme. Even though your theme's default appearance may be rather nice, you need to still make some simple customizations to suit your requirements.
Build your first page- It's quite easy to create your first page. Go to Pages Add New in your WordPress dashboard and do that. You will see a page with the options to add a title, a body section, add photographs, publish, and discuss. You may choose whether or not to accept comments. You can uncheck the "trackbacks and pingbacks" box and Option for a featured image: Most WordPress themes use this featured image and place it prominently next to your page. Click "Publish" when you are through modifying the page's content.
As you can see on many websites, such as the website for an escape room, you can add new pages to your website to make it more informative. You can add-
About – In your About page, you can describe your website's purpose and explain why visitors should care.
Contact – Here, you may include some contact information and a great contact form so that people can get in touch with you directly.
Privacy Policy – This page informs users of the organization's or website's privacy practises.
Your portfolio- where you can display your prior work.
Store – a necessary component if you wish to sell products on your e-commerce website.
FAQs – if the scale of your new website necessitates providing some additional details to potential users. Also, so that you are not continually dealing with the same queries.
Install a couple of essential plugins- Installing a few crucial plugins will enhance your site's basic functions while extending its capabilities. Without any coding experience, you can gain some fantastic features by using plugins. Plugin installation is easy. If the plugin in question is a free one, all you need to know is its name. Go over to Plugins In your WordPress dashboard, click Add New. Next click "Install" and "Activate" after entering the desired plugin's name into the search window.
Marketing- You can begin writing blogs and change the navigation on your website. A blog is one of the best ways to advertise both your website and any things you could potentially sell there. This is a component of marketing, and by doing so, users will learn about your product. Additionally, your website will see an increase in traffic as a result of people's interest in learning more about the products, customer reviews to learn about their quality or complaints, additional questions in the FAQ, etc.
You can also change the menus and widgets on your website.
Widgets are little content blocks that can be shown in numerous locations around the website like in escape room site, whilst menus are the main means by which users navigate your site, making them important when learning how to design a website.